Management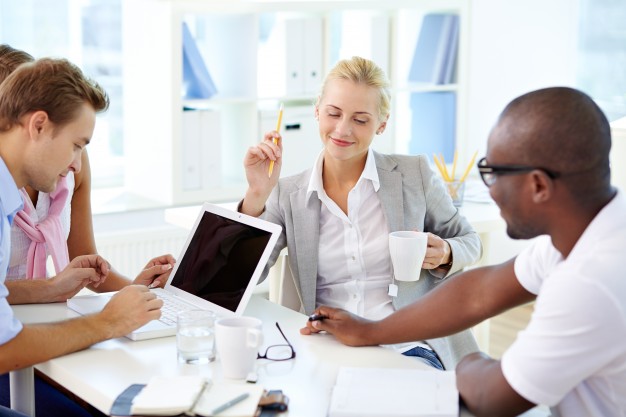 TRAINING EMERGENCY RESPONSE MANAGEMENT
TRAINING EMERGENCY RESPONSE MANAGEMENT
TRAINING EMERGENCY RESPONSE MANAGEMENT
Training Manajemen Tanggap Darurat
Training Emergency Procedure Guide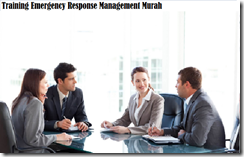 DESKRIPSI EMERGENCY RESPONSE MANAGEMENT
Emergency Response Plan atau kita kenal juga dengan Kesiapsiagaan Tanggap Darurat Bencana adalah serangkaian kegiatan yang dilakukan untuk mengantisipasi bencana melalui pengorganisasian serta melalui langkah yang tepat guna dan berdaya guna.
 This course is specially designed for senior personnel responsible for controlling emergency situations, mainly relates to petroleum/petrochemical industries.
We are realize that no matter how efficient the precautionary measures are disaster may take strike at any moment without warning.
Once a fire , explosion toxic gas release does occur it is to late to think of prevention. Advanced planning is the key. We have to prepare for disaster because it is impossible to eliminate all disaster hazards.
Perlunya memilih provider training NISBI INDONESIA yang tepat agar pengetahuan kita mengenai EMERGENCY RESPONSE MANAGEMENT tidak salah
TUJUAN TRAINING EMERGENCY RESPONSE MANAGEMENT
To assist participants how to control the use of resources for controlling fires, and other emergency situations how to develop a sound Emergency Procedures as well as to establish and manage an Emergency Control Center.
On the completion of the course , the participants will be more confident to act as Emergency Response Coordination Team for handling major emergencies
Dengan mengikuti pelatihan NISBI INDONESIA Peserta dapat berbagi pengetahuan / sharing knowledge mengenai EMERGENCY RESPONSE MANAGEMENT dengan peserta dari perusahaan lain yang bergerak di bidang EMERGENCY RESPONSE MANAGEMENT
MATERI TRAINING EMERGENCY RESPONSE MANAGEMENT
 Principles of Emergency Response Management
Government Safety Regulation & Safety Rules
Emergency Organization
Emergency Communication
Emergency Procedure Guide
Characteristics of Hydrocarbon Fire
Alarm & Detection System
Plant & Fundamental Fire Protection
Hydrocarbon Storage Tank Fire
Emergency Control Center
Action in Emergency
Methods & Evaluation of Emergency Drill
Mutual aid emergency response plan – Film Show
PESERTA TRAINING EMERGENCY RESPONSE MANAGEMENT
Senior Personnel of Emergency Response Team
Supervisors / Superintendent of Plant Production
Transportation personnel
Logistics personnel
Maintenance personnel
Medical personnel
Public Relation Officers
Personnel Officers
Fire Chief
Safety Officers
Voluntary Fire Team
Emergency Fire Team
Fire & Safety Instructors
Security Officers
SHE / HSE / HES / EHS
Committee members
Field Engineers
Safety Committee Members / P2K3
METODE TRAINING EMERGENCY RESPONSE MANAGEMENT
Metode penyelenggaraan baik secara training online atau training zoom atau training daring maupun training offline atau training tatap muka :
Presentasi
Diskusi antar peserta
Studi kasus
Simulasi
Evaluasi
Konsultasi dengan instruktur
TRAINER/ INSTRUKTUR
Instruktur yang berkompeten di bidang EMERGENCY RESPONSE MANAGEMENT
Tim Instruktur NISBI INDONESIA
Kegiatan training dan konsultansi dikelola oleh para tenaga ahli dan instruktur yang berpengalaman dan berkompeten di bidangnya. Ini akan menjadi "kunci" bagi suksesnya aktivitas training dan konsultansi yang dijalankan.Juga menjadi kunci bagi perkembangan perusahaan anda di masa depan.
Karena kompleksnya pelatihan ini, maka dibutuhkan pendalaman yang lebih komprehensif melalui sebuah training.Dan menjadi sebuah kebutuhan akan training provider yang berpengalaman di bidangnya agar tidak membuat peserta menjadi cepat bosan dan jenuh dalam mendalami bidang teknik ini.
Jadwal Pelatihan Nisbi Indonesia  2023 :
Batch 1 : 24 – 26 Januari 2023
Batch 2 : 14 – 16 Februari 2023
Batch 3 : 20 – 23 Maret 2023
Batch 4 : 4 – 6 April 2023
Batch 5 : 15 – 17 Mei 2023
Batch 6 : 26 – 28 Juni 2023
Batch 7 : 17 – 19 Juli 2023
Batch 8 : 14 – 16 Agustus 2023
Batch 9 : 25 – 27 September 2023
Batch 10 : 10 – 12 Oktober 2023
Batch 11 : 7 – 9 November 2023
Batch 12 : 5 – 7 Desember 2023
TEMPAT PELAKSANAAN PELATIHAN
REGULER TRAINING

YOGYAKARTA, Hotel Dafam Malioboro
JAKARTA, Hotel Amaris Tendean
BANDUNG, Hotel Golden Flower
SURABAYA
BALI, Hotel Ibis Kuta
LOMBOK – NTB

ONLINE TRAINING VIA ZOOM
IN HOUSE TRAINING
Note :
Waktu dan tempat pelaksanaan pelatihan bisa kami sesuaikan dengan kebutuhan peserta.
Investasi Pelatihan :
Investasi pelatihan selama tiga hari tersebut menyesuaikan dengan jumlah peserta (on call). *Please feel free to contact us.
Apabila perusahaan membutuhkan paket in house training, anggaran investasi pelatihan dapat menyesuaikan dengan anggaran perusahaan.
Fasilitas training membuat dan menggunakan rencana pengembangan diri murah :
FREE Airport pickup service (Gratis Antar jemput Hotel/Bandara)
FREE Akomodasi Peserta ke tempat pelatihan bagi peserta training terupdate
Module / Handout training terupdate
FREE Flashdisk
Sertifikat training teknik komunikasi murah
FREE Bag or bagpackers (Tas Training)
Training Kit (Dokumentasi photo, Blocknote, ATK, etc)
2xCoffe Break & 1 Lunch, Dinner
FREE Souvenir Exclusive
Technorati Tags: training emergency response management pasti jalan,training manajemen tanggap darurat pasti jalan,training emergency procedure guide pasti jalan,training alarm & detection system pasti jalan,pelatihan emergency response management pasti jalan,pelatihan manajemen tanggap darurat pasti running