Oil & Gas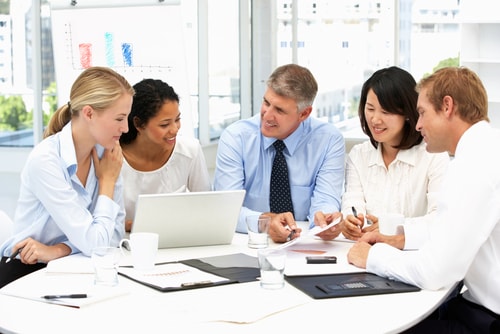 TRAINING OIL & GAS SURFACE PRODUCTION OPERATIONS AND FACILITY
TRAINING OIL & GAS SURFACE PRODUCTION OPERATIONS AND FACILITY
TRAINING OIL & GAS SURFACE PRODUCTION OPERATIONS AND FACILITY
Training Oil & Gas Surface Production Operasi Dan Fasilitas
Training Gas Processing Scheme And Export Gas To Sales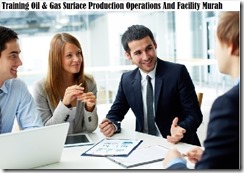 Why Should You Attend?
This practical approach course is designed to provide a comprehensive understanding of Surface Production Facility, Process, Operation and Maintenance. It will be presented in order to fulfill the needs of All technical and non-technical (field and headquartered) personnel of Oil & Gas Company who involves in or concern with onshore or offshore Oil & Gas Surface Production Facility, Process, Operation and Maintenance.
Who Will You Meet?
All technical and non-technical (field and headquartered) personnel of Oil & Gas Company who involves in or concern with onshore or offshore Oil & Gas Surface Production Facility, Process, Operation and Maintenance.
What Will You Get After Completing This Course?
After completion, participants will understand why oil & gas must be processed in near well surface production facility, how the process is carried out, what equipment and components are needed, how each equipment works, and what are the goals to be achieved in each stage, in both technical and economical point of views. Participants will better classify requirements for each separation process and specification of vessels, columns, piping, valves, pump, compressor and related devices used in surface operations and improve knowledge on safety, inspection, maintenance and troubleshooting of the whole system.
What Will You Learn from This Course?
In this tailor made course participants will learn from and discuss with professional instructor the following subjects:
1. Surface Production Processing and Flow Diagram
* Tubing, wellhead and the pressure regulating devices
* Header, manifolds and slug catcher installation
* Oil processing scheme and crude to sales
* Gas processing scheme and export gas to sales
* Sand & produced water handling, treatment and dispos
2. Production Separators, Flowlines, Heater-Treater and Storage Tanks
* High, Medium and Low pressure production separators operations
* Flowlines, gathering lines, trunk lines and the safety control valves
* Crude dehydration and stabilization processes and operations
* Oil heater-treater (fired, chemical and electrostatic) and the safety control system
* Gun barrel / wash tank and degasser operations
* Storage tanks, crude pumps, crude measurement and BS&W monitoring
* Crude transportation through pipeline system
3. Gas Gathering & Compression
* Gas gathering and control of flow & pressure
* Gas conditioning prior to compression
* Natural gas liquid recovery and fractionation
* Gas compression and the compressor control system
* Gas measurement and composition monitoring
* Gas pipeline to sales and the safety control valves
4. Gas Processing and Sour Gas Treating
* Gas separation process and operations
* Heavy hydrocarbon removal to satisfy dew-point requirement
* Sour gas treatment and H2S & CO2 removal processes
* Amine sweetening plant Operations and Maintenance
* Gas dehydration process to satisfy water content requirement
* Glycol contactor Operations and Maintenance
* Hazards and safety in gas handling operations
5.    Gas Pipeline Problems and Troubleshooting
* Pipeline Leakage and short remaining service life
* Pipeline cracking due to material defects and imperfections
* Pipeline failure caused by internal corrosion and MIC
* Coating and wrapping damage due to external attack by soil and water
* Severe external corrosion due to failure of cathodic protection
* Gas transmission operation problems due to multiphase flow
* Pipeline plugging caused by scale and deposits
* Recommended practice for pipeline inspection and monitoring
* Recommended practice for pipeline cleaning and pigging
What will I learn from this training?
Hilman Ahmad & Associateswill conduct this special designed course. He is an Independent Consultant in industrial oil and gas, member of the Society of Indonesian Petroleum Engineers, who manage the Bandung Industrial Oil & Gas Education Center, and has been practicing production operation and corrosion control engineering in Indonesia for more than twenty-five years. He post-graduated from Tokyo Institute of Technology (sponsored by UNESCO) in 1977. He joined in-field-practice program at Nippon Kokan Steel Company & Research Center Kawasaki, Japan for production facility design & construction and corrosion prevention & control in 1983, and collaborated with Cormon Industrial Research Center Brighton UK for on-line corrosion monitoring development in 2000. He has been delivering training course in production operation and maintenance and corrosion control for personnel from Oil & Gas Company and Petrochemical Industry since 1979.
Karena kompleksnya pelatihan ini, maka dibutuhkan pendalaman yang lebih komprehensif melalui sebuah training.Dan menjadi sebuah kebutuhan akan training provider yang berpengalaman di bidangnya agar tidak membuat peserta menjadi cepat bosan dan jenuh dalam mendalami bidang teknik ini.
Jadwal Pelatihan Nisbi Indonesia  2022 :
batch 1 : 11–12 Januari 2022 | 25–26 Januari 2022
batch 2 : 08–09 Februari 2022 | 15–16 Februari 2022 | 22–23 Februari 2022
batch 3 : 02–03 Maret 2022 | 08–09 Maret 2022 | 15–16 Maret 2022 | 22–23 Maret 2022 | 29–30 Maret 2022
batch 4 : 05–06 April 2022 | 19–20 April 2022
batch 5 : 10-11 Mei 2022 | 17–18 Mei 2022 | 24–25 Mei 2022
batch 6 : 07–08 Juni 2022 | 14–15 Juni 2022 | 21–22 Juni 2022 | 28–29 Juni 2022
batch 7 : 05–06 Juli 2022 | 12–13 Juli 2022 | 26–27 Juli 2022
batch 8 : 02–03 Agustus 2022 |09-10 Agustus 2022 | 23-24 Agustus 2022
batch 9 : 06–07 September 2022 | 13–14 September 2022 | 20–21 September 2022 | 27–28 September 2022
batch 10 : 04–05 Oktober 2022 | 11–12 Oktober 2022 | 18–19 Oktober 2022 | 25–26 Oktober 2022
batch 11 : 01-02 November 2022 | 08–09 November 2022 | 15–16 November 2022 | 22–23 November 2022
batch 12 : 06–07 Desember 2022 | 13–14 Desember 2022 | 20–21 Desember 2022 | 27–28 Desember 2022
TEMPAT PELAKSANAAN PELATIHAN
REGULER TRAINING

YOGYAKARTA, Hotel Dafam Malioboro
JAKARTA, Hotel Amaris Tendean
BANDUNG, Hotel Golden Flower
SURABAYA
BALI, Hotel Ibis Kuta
LOMBOK – NTB

ONLINE TRAINING VIA ZOOM
IN HOUSE TRAINING
Note :
Waktu dan tempat pelaksanaan pelatihan bisa kami sesuaikan dengan kebutuhan peserta.
Investasi Pelatihan :
Investasi pelatihan selama tiga hari tersebut menyesuaikan dengan jumlah peserta (on call). *Please feel free to contact us.
Apabila perusahaan membutuhkan paket in house training, anggaran investasi pelatihan dapat menyesuaikan dengan anggaran perusahaan.
Fasilitas training membuat dan menggunakan rencana pengembangan diri murah :
FREE Airport pickup service (Gratis Antar jemput Hotel/Bandara)
FREE Akomodasi Peserta ke tempat pelatihan bagi peserta training terupdate
Module / Handout training terupdate
FREE Flashdisk
Sertifikat training teknik komunikasi murah
FREE Bag or bagpackers (Tas Training)
Training Kit (Dokumentasi photo, Blocknote, ATK, etc)
2xCoffe Break & 1 Lunch, Dinner
FREE Souvenir Exclusive
Technorati Tags: training oil & gas surface production operations and facility pasti jalan,training oil & gas surface production operasi dan fasilitas pasti jalan,training gas processing scheme and export gas to sales pasti jalan,training crude transportation through pipeline system pasti jalan,pelatihan oil & gas surface production operations and facility pasti jalan,pelatihan oil & gas surface production operasi dan fasilitas pasti running